hi this is me i am muura
🌱 great to have ya here in my lil nest! this is the place where you can find all my links to all of my work, ways to contact me, my commissions info, et cetera! if you can't find what you need or have any other questions, or just would like to chat, feel free to drop me an e-mail or a private message in a platform of your choice.

✨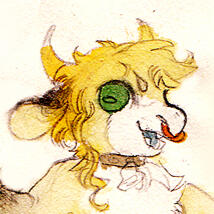 ✨ what's up buddyyy. i'm muura, a 1989 june puppy living in finland. i was born a shy baby ready to draw everything and grew up into a rowdy queer gremlin with a hurricane for a brain and a tender social butterfly for a heart.

✨ art is my complicated demon that i adore, and has always been the biggest reason of me being online, showing what i make to other people. for me, art is self-indulgence, and being unabashedly and unashamedly yourself through it. in art, i love difficult themes, weird, grotesque, macabre and absurd imaginary, expression of sexuality through art, monstrosities and weird character designs, experimental art and fanart.

✨besides drawing comics, i love to larp, play tabletop games, watch old horror movies with puppets and disgusting special effects, look at pictures of old vintage plushies, walk in nature and get tender about it, do things that make my muscles ache, eat food people cook for me, try new things and fail at them, daydream about bruises, constantly add to my pile of erotic stories i should draw, be horrible at sleeping, have excuses to visit germany, be utterly confused about being alive, befriend people who are as weird and confused as me, and the sixth friday the 13:th movie, because that Jason is the hottest one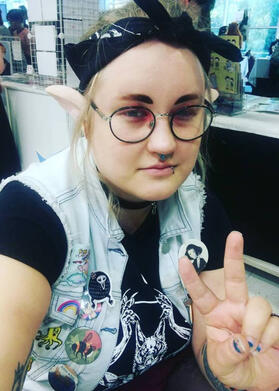 i am a creator of comics!
to see some of my body of work, see:
muura.tumblr.com/comic
my current big project is Milk for the Snakes. it is a story set in fantasy scandinavia in the 1800's about two entities fighting over claim of a small village & the inhabitants of it being used as pawns in this battle.

you can read it on: